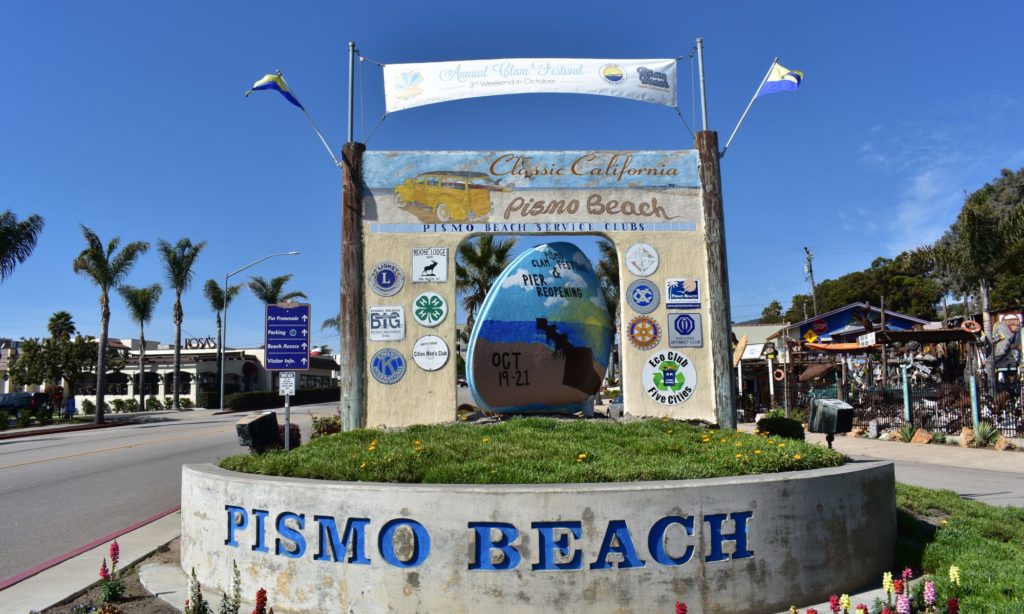 Weekly Daycations are a great way to take a break from work in the middle of the rush to finish that project or meet some other deadline. A daycation is a vacation that only lasts one day.
Sometimes we just go to a local beach like Avila Beach for the day and play tourist.
I have found these mini vacations with my wife have been a wonderful time of fun, laughter, and memories.
Last year in December we planned a day where we would have lunch at Andersen's Split Pea restaurant drive to the small town of Solvang and do a Nisse treasure hunt. We had a wonderful time at lunch using a buy one get one free coupon, hunting for the Nisse and ended the evening with dinner at a local supermarket where we had a coupon for a free large coffee, a free sandwich with a $10 purchase and picnicking in our car.
You can find information on the Nisse hunt below.
Nisse Adventure
November 29, 2019-January 5, 2020
Solvang Visitor's Center
Explore Solvang and see if you can find those mischievous elf-like Danish figures, the Jule Nisse to win a prize. This is a fun free, self-guided activity that families can do at their own pace.
Throughout the entire month of December, these festive little gnomes will be hidden in different locations around Solvang with a map providing clues to each location. Once you find all of the Nisse, return to the Solvang Visitor's Center for a prize!
Have some fun with the Jule Nisse puzzle, click on the image to access the puzzle.
By scheduling a Daycation each month of the year you will be building new family traditions and get that much-deserved vacation even if it is broken up into 12 little vacations.
In May my wife and I had to drive up to the San Francisco Bay Area to get a certified marriage certificate so my wife could get a real ID and we turned it into an opportunity to visit all the homes we lived in from San Carlos, CA the year we were married 1988 to Palo Alto, CA in 1989. We left home at 11AM on Friday and returned home at 10PM on Saturday. We were only away for 20 hours but it felt like we were gone for a couple of days. Each place we stopped brought back a flood of wonderful memories that we have shared over the years.
For the month of June, we are planning a trip to Carmel, CA and visit the shops and restaurants we frequented while we were dating, like this little cafe.
So be adventurous and plan a day trip with your sweetheart each month of the year.
Would you like to create time for more daycations? Check out my course Create a Business Working from Home
Please leave me a comment of where you plan to visit.