Are the nationwide protests really a solution to police brutality?
I was really confused yesterday when I was driving to Morro Bay yesterday when the freeway traffic came to a screeching halt for about 15 minutes. I attempted to find out what was causing the problem on my GPS application when I looked down the freeway and I was shocked when I saw people of all ages walking down each side of the freeway carrying signs protesting the tragic death of George Floyd. The crowd was chanting black lives matter.
I was confused at how shutting down highway 101 was a solution to police brutality and this caused me to just shake my head when one of the protestors stepped toward my window and F… You which just confused me even more. If they were chanting for peace what did that lady lash out at me?
On my way home I felt such compassion for all the police officers that do their job with integrity who are being grouped or labeled with office Chauvin as a brutal killer. I waved to each one as I passed by to let them know I support them doing their best to protect the peace.
When I arrived at home I became curious if this was happening all over the country and I was shocked at how out of hand all the protests got with people rioting and others looting the stores and lighting fires in several cities I had to ask myself how is this making a difference to stop police violence in the future. I feel that the protestors could have spent their time more wisely organizing workshops that focused more on solutions than the problem like developing programs or laws that we could get passed to change the future without breaking any laws.
Are we focusing on what happened or the story that is being reported?
The truth is that ALL LIVES MATTER, every human being has value and each one is precious.
What happened?
A police officer lost sight of his sworn duty to serve and protect and in doing so killed George Floyd.
What was reported by the news media is still not quite clear, on one had it was reported that George bought a pack of cigarettes with a counterfeit $20 bill and another report said he wrote a counterfeit check. The real issue is that a human being was murdered after repeatedly telling the officer that he can't breathe. I can't imagine how this tragedy has rocked the world of all of George's family and friends and I pray for them every day.
Some people believe that many activists are using this as an opportunity to spread their own personal agenda by organizing massive groups to protest for their cause. The protestors are carrying signs that talk about justice but their tone is very threatening. These are supposed to be peaceful protests but the protest I witnessed on the freeway yesterday was anything but peaceful and the news stories that are reporting from across the country confirm that.
How do we really make a difference?
I believe the best way we can make a difference is by showing compassion for the victims, their families, and friends, let each person have the opportunity to share their feelings, how they are affected by this problem and if they have a solution to offer. This problem will never be solved by more violence or aggression against the police, it can only be solved by unity and love for one another.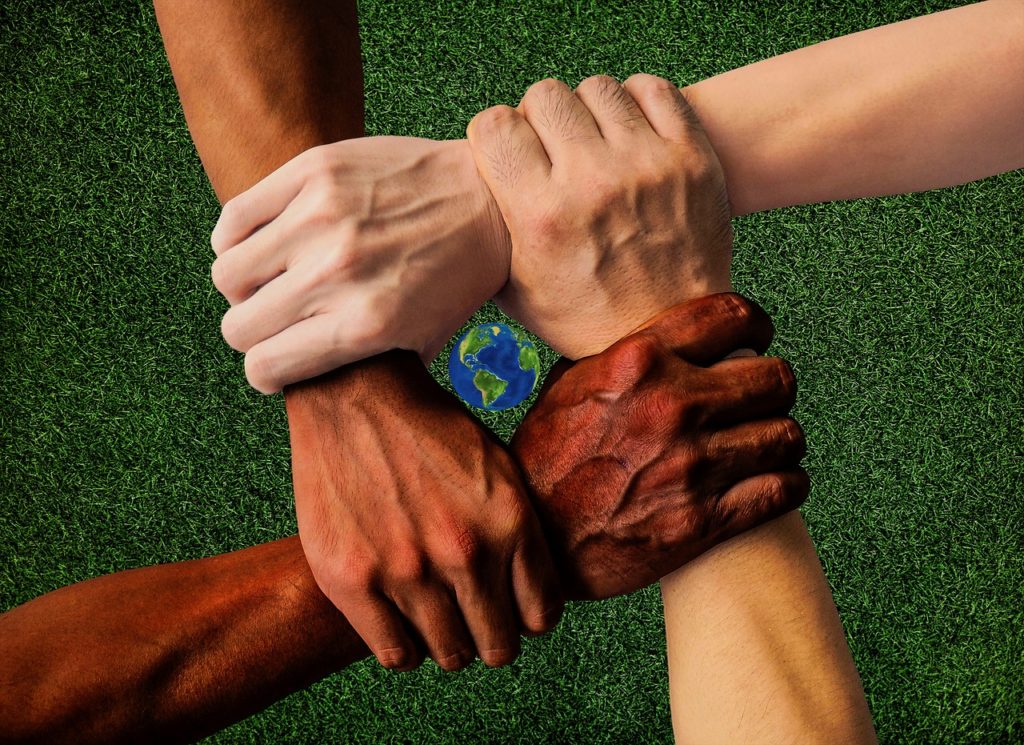 Each person has a moral obligation to stop the spread of violence against all people regardless of color. I believe it is imperative that we do our best to stop the mass protests across the country that do not offer a solution, the only people that are benefiting from the protests are the thieves who use it as an opportunity to loot the nearby stores.
The Apostle Paul provides the answer in this passage from the Bible in Philippians 4:8-9
Finally, brothers and sisters, whatever is true, whatever is noble, whatever is right, whatever is pure, whatever is lovely, whatever is admirable—if anything is excellent or praiseworthy—think about such things. 9 Whatever you have learned or received or heard from me, or seen in me—put it into practice. And the God of peace will be with you.
If you are afraid or upset or in fear by what you are seeing on TV across the nation please reach out to someone who can help you process those feeling in a safe place and give you the support you need.
If you need a resource in the Arroyo Grande or Five Cities area on the Central Coast of California please reach out to me.
As always I value your feedback.
Have a great week,
Mike