What Have We Learned From Covid-19?
How did it impact you initially, what was your greatest fear, and how is impacting you now?
Many people responded in fear by stockpiling supplies and raiding the grocery shelves and throwing and throwing a wrench in the supply chain/
Some people came right out and said it was going to be no worse than the previous flu viruses that we experienced in the past.
Many people responded with compassion by helping others that were alone or senior citizens.
But the real question is what did we learn? How are we going to prepare for something like this in the future?
Let's start by looking at what some people learned from Covid -19.
Before I share what I learned, let's look at what other people have learned from various sources.
One person shared the following from a discussion when he was asked the question
That we probably aren't ready for what's coming.
We ravaged grocery stores and stacked 10 years of toilet paper in our homes; all while fast-food chains and coffee shops stay open.
People are treating this current pandemic as if it is the plague. They're behaving as if it is the plague, they're ravaging super-markets like it's the apocalypse, and they're showing signs of violence toward each other.
Another person posted on the same forum
A microscopic organism can create worldwide terror.
'United We Stand, Divided We Fall'- This is the first time in the history of mankind that these lines have proved to be worthless. Staying aloof is the best solution to fight this pandemic.
Saving Life sometimes is very easy- Just stay at home and you can save the precious life of a human being. You don't need to fly to be a Superman or Wonder Woman.
I read a good article that had a list practical lessons on called LESSONS LEARNED FROM THE CORONAVIRUS
Get the facts Uncle Joe does not know as much as the CDC when it comes to the Coronavirus and that is why it is important to get the facts from trusted sources. It is also important to teach our children how to conduct research on the internet from trusted sources. The local news and social media are not always telling you the truth but contain misinformation, politicized content, and scary data and this pandemic is a great opportunity to help your child get the real facts of why things are being done and where the real decisions are being made.
Good Hygiene  The CDC or WHO should not have to remind us to wash our hands, to wash our thumbs, or to use warm water, and always wash your hands after using the bathroom.
Realize and focus on the things you can control By focusing on what we can control we can alleviate anxiety for ourselves and our families and explaining why choices are being made for us can have a positive effect instead of creating more fear.
Remain calm If we remain calm in the midst of a crisis and use common sense we are modeling good practices for our children that can help them when they grow up. Practices like meditation, deep breathing or even dancing to your favorite musician help relieve stress.
To have compassion for others By understanding that everyone responds to stressful situations or emergencies differently we have an opportunity to show more compassion and empathy. By being of service to people who are unable to shop for themselves or perform simple tasks around the home we can bring them a greater sense of peace just know they are not alone and that someone cares.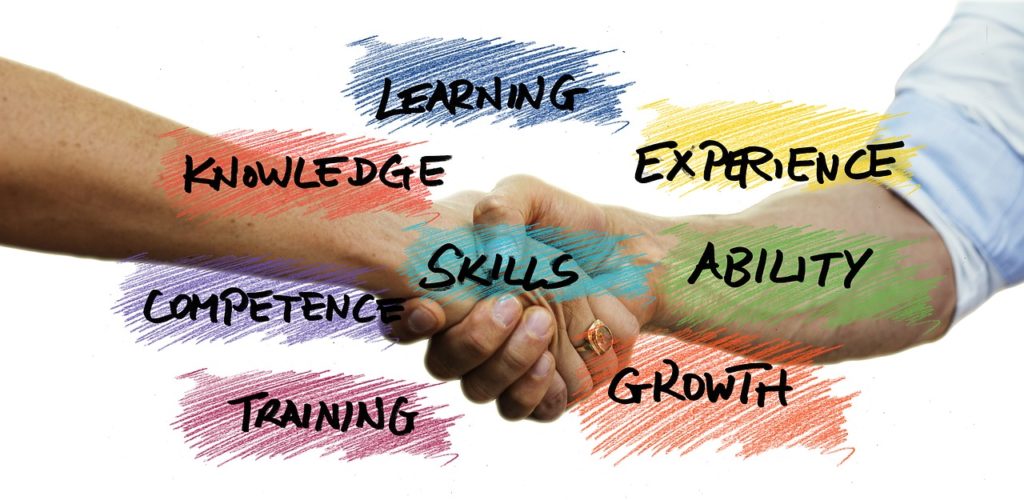 What I learned from the Covid-19
You can't trust the local TV news A friend posted a video on Facebook that confirmed that my local news was not reporting real news but most of it is scripted by a commons source. The local news networks repeat statements word for word. 
It is important to focus on helping others I found it more inspiring to focus on how I can be of service to others by volunteering at my local church giving food to families in need and offering to run errands for seniors in my local neighborhood than to focus on the possibility of getting sick or what rights or privileges I was being deprived of during the stay at home order.
To get updates on the virus and county ordinance from one source I was very pleased to find that a local county supervisor Lynn Compton would share daily posts of how many people had contracted the virus, how many were hospitalized, and what the plans were for reopening the local businesses. I also liked the way she provided links to the Governor's updates. It really helped me realize that the virus was not going to have the impact on our society that was previously predicted.
I like to cook and eat at home I started cooking more regularly at home due to the stay at home order and I now actually look forward to cooking with my wife in the kitchen.
How to be more active on social media and meet people around the world. In the past month, I participated in two different challenges on Facebook that were focused on shifting your business model to be more virtual than physical that challenged me to take action and launch a coaching business. I met people from Spain, Africa, Australia, the UK, and each of my new friends inspired me to share my gifts with the world.
I would love to hear what you learned from the Covid19 pandemic, leave me a comment.
Until next time, Mike